Consultation Hub
Find out about consultations taking place in your local area and participate in consultations about things that interest you.  You can search for consultations by keyword, postcode, interest etc. You can also subscribe to our RSS feed for information on our latest consultations. You can also find out how we are using the results from consultations to inform decisions.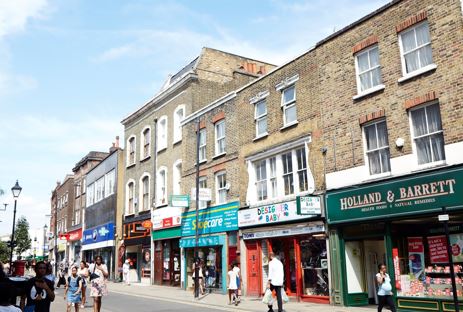 Hackney Central and Surrounds' is the area located around Hackney Central Town Centre and extending south along Mare Street. While the area has attracted significant investment in recent years, it has the potential to become an even greater place to live, work, shop and spend time, increasing employment opportunities and providing new homes. 
The Council is now consulting on the Draft Masterplan for Hackney Central and Surrounds and wants to hear your views on some of the key projects. 
Consultation ends in 23 days (14/11/2016)
We Asked, You Said, We Did
Below are some of the issues we have recently consulted on and their outcomes.
We Asked:

Shall we change the name of Hackney Road Recreation Ground to honour Thomas Fairchild?

What do you think about holding a market in the space and what kind of market should it be?

Why do you not use Hackney Road Recreation Ground?

You Said:

Yes lets honour Thomas Fairchild and change the name of the space to Fairchild's Garden.

We think a farmers market would work well in the space.

Hackney Road Recreation Ground is unwelcoming and is not a very nice place to spend time.

We Did:

We will offically change the name of the space and install new welcome signage.

We will explore the logistics of holding a farmers market in the space.

We will continue to look for funding to improve the park and make it more welcoming.
We Asked:

Before we applied to the HLF, we asked park users for their thoughts on what improvement they'd like to see at Springfield Park.

You Said:

You told us valuable information on what you thought of the park, how it could be better and what should be enhanced.

We Did:

We applied to The Heritage Lottery Fund (HLF) for money to develop plans to improve and refurbish Springfield Park - these will include upgrade work on the buildings, footpaths, play equipment, gates, as well as help to preserve and enhance the park's magnificent landscape. We were successful in our application and the Development Phase of the Restoration project is now commencing.
We Asked:

you to consult on our Pharmaceutical Needs Assessments (PNA) for the City of London and London Borough of Hackney.

You Said:

we received one response, with no amendments to the PNA.

We Did:

The PNA has now been published online, which you can view here: http://www.hackney.gov.uk/Assets/Documents/Pharmaceutical-needs-assessment.pdf
During the consultation process, we ask for your feedback, you tell us and then we make positive changes. Public participation is key to our work. See what happens with We Asked, You Said, We Did.