Overview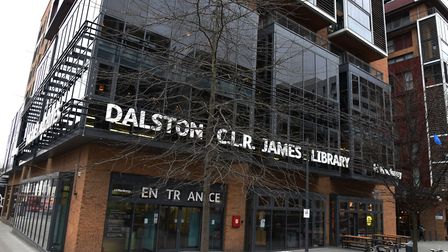 Have your say on improving Hackney's Libraries - Call to action for businesses, local organisations, schools, institutions and community groups.
We're carrying out a review of our libraries and the services delivered in them. This is to ensure our libraries are fit for the future and better meet the needs of all our communities. 
This survey is part of the Council's Libraries Service review, which launched in April 2021 to provide a long-term strategy that will put libraries at the forefront of the Council's relationship with residents and the cultural life of the borough.
It's an exciting opportunity to hear from you about your vision for the future of our libraries. The feedback you provide will help us improve our services and work more effectively with our stakeholders and partner organisations such as yourselves. 
We would like to know your views on the Libraries Service in Hackney and your experience of working in partnership with or using the libraries service.  
The Council recognises that our eight local libraries are Hackney's greatest assets, providing safe spaces for the whole community to read, learn, work, access support and get creative and inspired.
Each library plays an important role in supporting the individual needs of Hackney's diverse communities, through the provision of books, magazines, newspapers, computers, wifi and a rich programme of activities delivered both online and in person.
Libraries work in partnership with local groups, businesses and organisations to support, host and promote the projects and activities partners are working on. Libraries also collaborate with partners to support income generation for projects and to actively consider whether local services can be integrated better to create greater impact for local people.
If you are a business, organisation, self-employed, school, charity, housing association or community group that works in Hackney, we would like to hear your views on how we can provide the best Libraries service we can for the benefit of everyone in the borough.
Thank you for taking the time to complete this survey. The survey will close on 11 October 2021.
Give us your views