Overview
Help us improve Garden Walk
We are seeking your views on this proposed scheme to close a section of Garden Walk to vehicles, which is part of a new approach as to how we want the streets of Shoreditch to work - a long term vision for this thriving and dynamic area of London to create streets that are safe and easy to walk or cycle on, reducing vehicle dependence and improving air quality.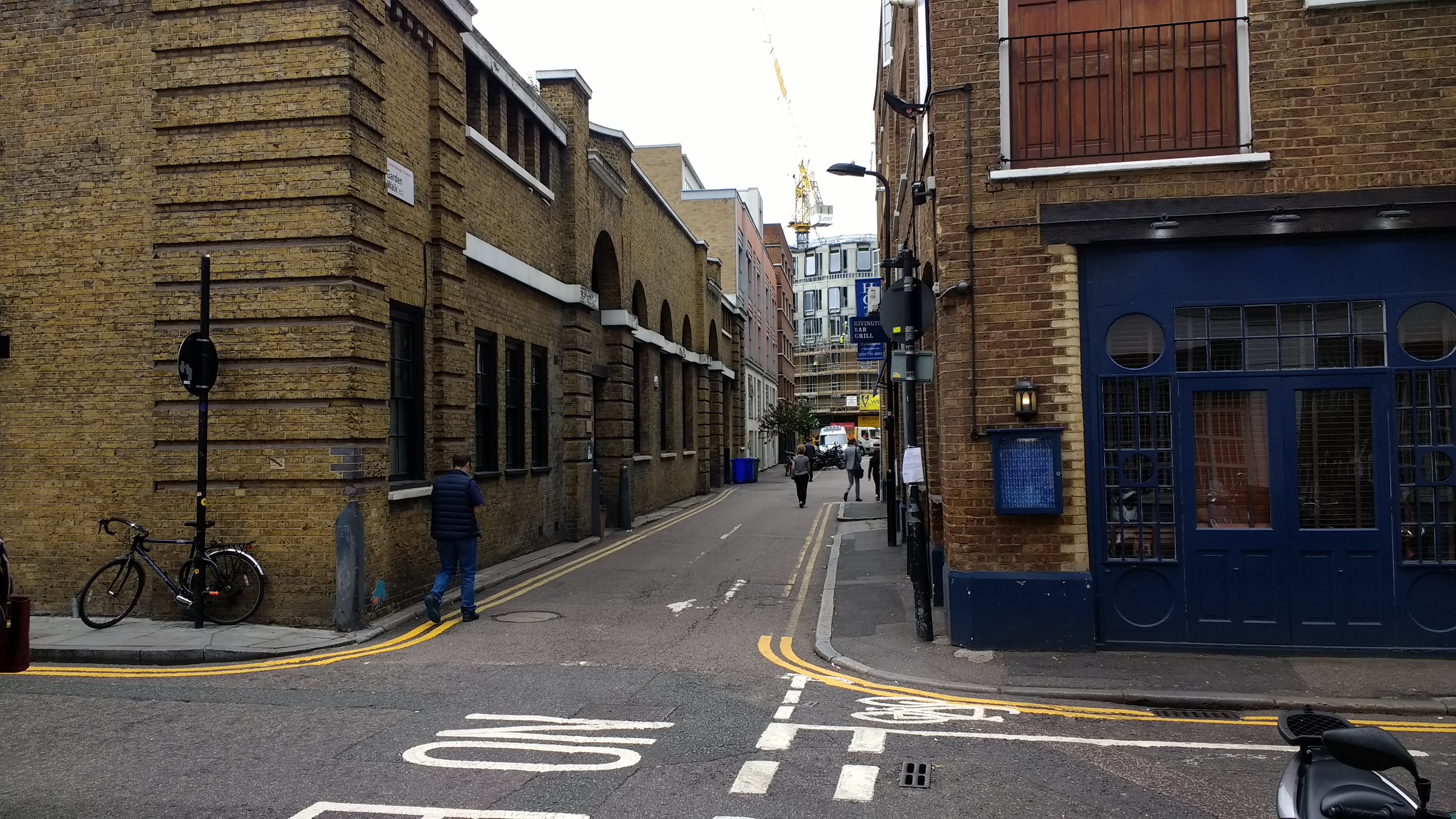 The approach includes a series of schemes intended to improve walking and cycling conditions within Shoreditch and Garden Walk is one of several coming forward that will contribute to making Shoreditch a more liveable and healthier place. These schemes will:
reduce levels of pollution
rebalance the street environment to make it easier and safer to walk and cycle
enhance the character of the area making it feel more secure for pedestrians whilst improving the walking experience
What we intend to do
This scheme follows on from the improvement works recently undertaken to the junction of Charlotte Road and Rivington Street nearby.
The existing arrangement on this section of Garden Walk contributes to a feeling of vehicle dominance within the local street network and doesn't contribute to our aspirations of improving the character of the Shoreditch Triangle. As a result we are intending to close a small section of Garden Walk to vehicles, as per the attached plan, using physical barriers comprising of trees and bollards. Bicycles will still be allowed to use the Walk after the works are completed.
We think this will reduce the number of 'rat running' vehicles as well as make this a safer part of the Shoreditch Triangle for pedestrians and cyclists to use. We also believe that enhancing the environment encourages more walking and this scheme will play a part in achieving that.
As part of the Car Free Day a drop-in session has been arranged on the 22 September 2017 between 11am and 3pm for you to talk to Council Officers about issues or potential ideas to improve the area, which will take place on Garden Walk itself.
What Happens Next
Your views will be taken into account as part of the detailed design process. We expect construction works to commence around January 2018 with completion in 2 weeks.
During the works a temporary full closure will be in operation at the junction between Garden Walk and Rivington Street.
Pedestrian access will be maintained at all times and businesses will continue to operate. Further information regarding the works will be sent out closer to the time.